This is Why We Do What We Do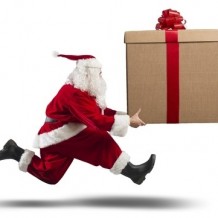 There are likely many reasons why you started your own business. One of them is probably that you saw a way to make something better than you had seen others do in the past.
Another was certainly to create the time and money freedom to be with your loved ones during special times. And this is one of them.
With Christmas this week, a New Year starting next week and a number of other special holidays on the horizon for those who celebrate in their own chosen way, it's a time for family and friends to be remembered and to get together to strengthen the bonds of love and friendship. It's a time of renewal, of thinking back over the joys and challenges of the past year and the opportunities to capture in the New Year.
And it's a time to say thank you for making my life more enjoyable because you are in it.
Merry Christmas, Happy Holidays from me and Dave and all the others who serve you from behind the scenes here at Magnetic Business Solutions.
May your days be merry and bright.
I want to thank you all for joining me here each Tuesday.

The best of the Holiday Season to you all, and an especially Merry Christmas to those who celebrate it. May you and your families enjoy health, peace, and prosperity. And may this year be kinder to all of us, increasing tolerance, decreasing hostility, and showcasing humanity for what we all know we are capable of.   (With thanks to Alan Weiss for this bit of wisdom.)