Succession Planning: When and How to Begin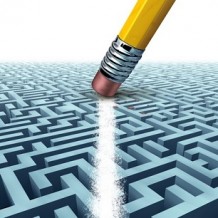 The purpose of a business is to make a profit. All other types of transactions are either charitable or special interest activities. Succession Planning involves making a profit while you are actively working in and on your business as well as when you are ready to turn it over to someone else.
There are two main types of business, the Sole Practitioner and the Enterprise Builder. The planning process is basically the same for both.
Option # 1: SOLE PRACTITIONER
You do the selling, production and administration for your business. You may be a licensed professional in say, health care or finance, or a business or personal services provider such as a cleaning service or a business or personal trainer. Your main business assets will be your client contracts, goodwill and perhaps office equipment and leases in place. All of which are measured in the buyer's mind by how much income will continue to flow when you leave the business and how much will be saved by buying the other assets at a discount. There's no guarantee that anyone will want these things enough to pay for them when you are ready to let go, and you might end up selling supplies and equipment on Kijiji.
In this situation, your retirement and succession planning must be focused on saving enough from current earnings to support you when you leave the business, and on insuring your ability to meet your financial obligations in the event of a disability or injury.
OPTION # 2: ENTERPRISE BUILDER
While still important to save and to protect your assets, in this case the goal is to build a business primarily as a CEO working on the business: overseeing operations, building a management team, attracting and keeping steady clients, good employees and contractors, developing production facilities, and creating and implementing systems and procedures that are turn-key at the time you want to sell or retire.
This can be a business that you start from scratch or a franchise operation where you already have the systems and procedures, on-going training and supplies, corporate marketing and support provided through the Franchisor.
BE STRATEGIC IN YOUR PLANNING AND GOAL SETTING
Start planning at least 10 years ahead of when you'd like to sell or retire, either of which can involve family members, employees or competitors.
Ask yourself, "If I were to buy this business for the price I'd like to sell it for, what would I consider a good deal?"
Break this down into all of its components and map out your strategies for building exactly that type of business.
Educate yourself on what businesses like yours might sell for, and how buyers calculate value.
Work with a Trusted Advisor to help guide you through that next ten years successfully.
Choose wisely, and enjoy the process.