No More No-shows!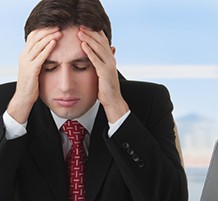 It's a common complaint from business owners I speak to… clients who cancel meetings at the last moment or simply don't show up. When this happens, it's possible that your client simply forgot about your meeting or overbooked their calendar. And, while it may be impossible to make no-shows obsolete, we have some tips for you to minimize the chance of that happening.
Timing is everything: Generally speaking, most people are focused on immediate goals ­– what needs to get done today, tomorrow and next week. Knowing that, don't book a meeting too far ahead in the calendar. Two to three weeks is an appropriate window of time to work within. Confirm the details – date, time and place – as soon as they agree to the meeting.
For recurring appointments: Book recurring appointments at the same time and on the same day of each week, month or quarter. If adjustments are required at any time to accommodate short-term changes in schedules, treat the changes as if they are stand-alone meetings but stick with the general schedule otherwise. Make it a habit, rather than just an appointment.
Use tools of the trade: Use tools available on your computer to help you be successful. For instance, send your client a meeting invitation that will be added to their calendar electronically. This saves them the step of having to input the appointment themselves. You lessen the chance of overbooking their calendar if you send the invitation soon after they've agreed to the meeting.
Put it in writing: As another reminder, send your client an email thanking them for agreeing to see you, and confirm the date, time and place once again.
Get on the phone: On the evening before your meeting, call your client's office and leave a message confirming that the meeting is still planned for the next day. Alternatively, if you know your client prefers to use their cellular phone to their landline, you could text their mobile with a short reminder message.
Speaking of texting a message have you discovered that you can schedule messages to send from your phone at the time that you want them to send.  It is a built in feature on a Samsung and a downloadable app for other phones.
Click here for:  How to Schedule a Text Message on the Android.
Click here for: How to Schedule Text Messages on iPhone?
So when you set the appointment with your client, send them a calendar invite and then schedule it so your phone sends a reminder.
Develop a policy for no-shows: Before deciding to charge fees for missed appointments, be sure to have the reminder processes securely in place and a "fair warning" period within which your client can make a change. Your time is valuable, and it's sometimes necessary to have financial consequences to the client if they don't respect that, but only as a last resort.
Our coaching programs for seasoned entrepreneurs can help you develop solutions to these and other complex business challenges. Our skills development workshops can help you improve prospecting and sales results.
To your business health!
© 2020 Mary Lou Gutscher, Success Mentor