Golden Sales Leads From Your Database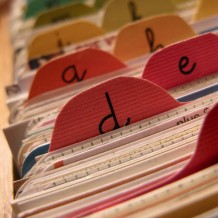 Many sales people consider former clients as dead-end opportunities, assuming that they are angry or dissatisfied in some way and are happily doing business elsewhere. Yet, it's just as likely that the client bears no ill-will towards the sales person at all and simply has not been active for any number of reasons.
Encourage sales people to consider the following statistics before they leap to conclusions. The average company has a:
• 60-70% probability of selling to active clients
• 20-40% probability of selling to lapsed clients
• 5-20% probability of making a sale to a new prospect
In addition to the lowest odds, trying to attract new clients has the highest marketing cost of the three potential target markets since it requires "finding" them and qualifying them, as well as the cycle time to make the sale. Bottom line, keeping current clients and winning back dormant ones are much wiser investments for any sales team.
Often, a single phone call can attract clients back to your business since they already know you and what your company provides. Why not develop a sample script for your sales team to requalify past clients. There are three potential outcomes from the effort:
1) Identify specific problems which you can solve for those clients, then create strategies to improve your client service in future.
2) Identify former clients who simply don't need your products or services at the moment.
3) Identify clients who have the potential to do business with you again and can return to the sales 'funnel'.
The bonus is that many clients will view your call as trying to learn from your mistakes and as a positive sign that you value their business. That in turn could lead them to  try your products or services again – and maybe even refer new customers!