Financing Business Growth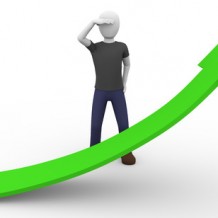 It may be counter-intuitive, but as your business grows, you will need more money to finance that growth. Some of it will be cash reserves in your business, but in most cases, you will have to go outside for the balance.
Witness even the big, established companies, first going public, then continuing to issue shares and both secured and unsecured debentures as they grow. The investing public must trust that their management is solid and that their forward-looking earnings are achievable.
Where does that put you on the map of companies trying to raise money?
You can increase your chances of getting to the top of a lender's list by taking these tips to heart.
DON'T SKIP THIS POINT – IT'S A MUST
First, you must have a solid, up-to-date business plan that can convince a lender to place bets on you.  In preparing your plan, keep asking yourself, "If I were a banker, would I lend my company the kind of money I'm asking for, and if so, under what conditions?"
Include all the things that would make you say "yes" to the proposal, using a standardized business plan process. The process is what major lenders require, and it also keeps you on your toes to be sufficiently transparent about your business, its challenges and opportunities and a game plan that's doable and profitable for you and the lender.
WHERE TO FIND THE MONEY
Savings, family and friends. Use sparingly. This is your  debt, not the debt of the business, at least emotionally. A good test of your business potential is to go outside this circle and have a keen professional eye assess your proposal. Take feedback for how to improve your chances of success and be willing to incorporate those ideas into your plan.
Take in a partner.  Read this article before choosing this route. You'll be glad you did.
Banks and other traditional lending institutions err on the side of caution. Keep in mind that this might not be the only time you will have to look for cash injections, so watch that you don't tie up all your assets as security for this one loan. Work with a broker, if possible, to shop the market and avoid hard hits on your credit rating by shopping around too much on your own.
When I was building my publishing business back in the 90's, I took my proposal to a bank and to a trust company and the difference in how they valued the assets I was willing to put up was amazing. The bank proposal (my bank at the time) valued my assets at only 70% of what the trust company allowed, and they even wanted me to put a second mortgage on my house! This for my very profitable company wanting to expand into the US market? Obviously, I went with Canada Trust instead and my company grew to over $1.8 million before selling it to a jealous competitor.
Investment banks and private investors will almost certainly want shares in your company, at least until the investment has paid them interest, royalties and/or other revenue from their part in the process. Watch Dragon's Den or Shark Tank to see how business potential is assessed and investment negotiations conducted. Or give me a call.
Pre-sell contracts to your clients. Years back, a young man was starting up a landscaping business and was referred to me for help in getting a government grant. I am not in favour of government grants for many good reasons so I suggested that he pre-sell landscaping contracts to those people who have been encouraging him to start a business. I, for one, paid him $4,500 up front to show him that it was possible, and he delivered the most beautiful, low-maintenance garden in the neighbourhood. All he needed was three more clients like me to raise all the money he needed up front for equipment. And he did it!
Raise money on line.  Recently, I helped raise over $95,000 for a local restaurant start-up. Each level of contributor received gift certificates for meal packages as a thank you. Kickstart.com and other online fundraising sites are worth checking out.
Take your business public.  Let's leave that for another day. I'm speaking here to you as a small business owner. If a public company is in your future, there are many other professionals whose advice and support you will need. I can refer you to some that I know and trust when the time comes.
© 2016 Mary Lou Gutscher, Business Accelerator
780-908-0309
Helping you generate cash flow faster, more steadily and more profitably than ever before.