Client Feedback – Advice You Can Trust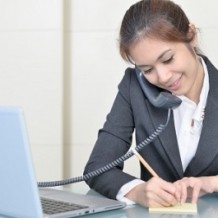 Clients are the bread and butter of any business, and pleasing them is the most important thing you can do on a day-to-day basis. But how do you know what they really want, and how do you know what's reasonable to provide?
First, don't turn your business upside-down trying to please everyone. Focus on your Ideal Clients and those prospects who are most like them. The best way to do that is to ask them for advice.
Consider these strategies:
Regular or Situational Surveys.  On the phone, you'll receive more spontaneous responses, most likely the real opinion of the client at that moment in time. You can ask for more specifics where their initial responses are too general. However, in large numbers, phone surveys alone make it more complicated to get quantitative ratings. Written questionnaires are also valuable, because you can produce statistics from the answers that can be used to make improvements in key areas and you can review any comments for things you might not even have thought of when putting the survey together.
Feedback Sheets. Feedback during a client event, workshop or process that you take your clients through will be specific to that particular aspect of your business. For a sample Feedback Survey, please email me with "Feedback Sample Please" in the subject line.
Casual Comments. Have a free-flowing system of communicating these comments to everyone inside your office. Take them as seriously as you would if they had been written in a letter from your clients or posted as a comment on your social media site.
Quick Calls. Whenever you need some advice quickly, pick up the phone and ask a trusted client to act as a sounding board. You may call just one such as your top client to get an honest perspective, or several more to look for a trend in opinion.  Clients love being on the inside track with you! And you'll get great advice.
Customize for Your Best Clients. In 3 Magic Questions For Every Business Owner to Master, I stress the importance of asking clients (and prospects) "If you could have anything you want, what would that look like?". When you discover something that would make your service an even better fit, simply ask if your client would be willing to upgrade their service agreement to include it. Sell it first, then build it.
WHAT TO DO WITH THE FEEDBACK YOU GET
Act on the situations that require immediate attention. If you've received some negative feedback, ask the client what would make him or her happy.
Share the results of the surveys with your team and brainstorm with them how to develop and implement ways to better meet the needs of the client(s).
Give permission and encourage your staff to make creative decisions outside the norm. Don't let them simply "do it by the book" any more.
Respond to your clients, acknowledge what you heard from them; let them know what you're doing about it; thank them for their input and encourage them to get in touch any time they think of a way you could serve them even better in future.
However you do it, turning your clients into your advisors is one of the best ways to run your business profitably.