5 Telephone Tips To Get Past The Gate Keeper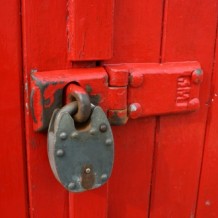 The telephone is a great way to gather intelligence about a prospect's potential, educate the  prospect on the benefits of your product or service, and in many cases, to get an appointment. But there are obstacles along the way: fear of the telephone; getting past assistants, secretaries, and other gate keepers; finding the right contact; and finding a way to make a pitch quickly that will move the sales process  forward.
Avoid Completely "Cold" Cold  Calls
Ask your current clients for referrals and then use their names to break the ice during your call.
Dive Right In
You're never going to be ready to make sales calls, so  don't wait for the perfect moment. Your fear will never dissipate completely because putting yourself on the line and inviting rejection is never going to be appealing. So instead of coming up with reasons to procrastinate, pick up the phone and dive right in. Take action and you will build competence and from competence comes confidence.
Sail Past the Gatekeeper
Whether that's a receptionist, an executive assistant or even voice mail, here are five tips to get past 'go'.
1) Treat the screener as you would the customer – this person determines whether or not you'll even get a chance to speak with the boss.
2) The gatekeeper's job is to protect the boss from unnecessary calls and distractions.  Use the name of your referral with the gatekeeper, your status is instantly elevated beyond 'cold caller', and potentially even to a 'friend' of the boss.
3) Gather as much information as you can from the gatekeeper. Use the "Help" technique: "I hope you can help me. So I'm better prepared when I speak with Ms. Big, there's probably some information you could provide me…"
4) Think of a good reason for needing to speak with the decision maker, and be prepared to sell this to the screener. What they're thinking about you: "Does this person have anything of interest, or of value for the boss?" Be on the same side as the gate keeper with both of you sincerely trying to make the boss's life easier.
5) If leaving a message on voice mail, or with a screener, be certain it offers a hint of a benefit that sparks curiosity, but doesn't talk about products/services.
If you're looking for a comfortable way to use the telephone to qualify prospects for your product or service, why not attend one of my workshops?  You'll come away with tested scripts to help you overcome the telephone jitters and magnetize your business network. For more information, check out the workshops and coaching programs.