4 Golden Rules of Networking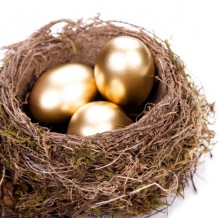 Congratulations! You've come away from a networking event with a pocket full of business cards. Now what? The moment you arrive home (or back at your desk), take a few minutes to evaluate and organize the information you have received – before you go on to other tasks. Email any information you promised; update your address books, schedule any follow-up calls. It won't take very long and the sooner you do it, the easier it will be to remember what you committed to.
Aside from all of the formalities and preparation, the actual etiquette of networking is rather simple. Effective networkers have a healthy respect for these four golden rules:
1) Gratitude
Follow up on conversations and referrals in a prompt manner; thank all involved parties for their time.
2) Time
Never ask for too much, mind the clock vigilantly, and make the most of every meeting.
3) Confidentiality
Never cite a contact's name without permission.
4) Updates
Periodically inform your sources and contacts of your progress and how they have assisted you. Most people appreciate knowing if their advice was helpful or not.
The basics of effective networking are simple to learn, but as with most professional skills, they must be practiced and perfected in order to be effective.
Remember to start small to build your confidence and perfect your style. After all, you're seeking progress – not perfection.