Testimonials To Build Loyalty and Sell What You Do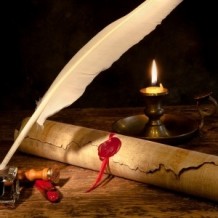 Don't you just love it when a client writes you a testimonial?
Once in a while, that might happen spontaneously and you are grateful when it does. But those written testimonials are not always specific about what you do. Besides, they are few and far between in most businesses.
The best testimonials are those that praise you for specific things that you want your potential clients to know about you. And that takes some planning and coaching on your part.
You can gather video testimonials at an event and that's a big plus, especially because you can ask specific questions for the video. But for now, here are 5 More Tips to actively generate more testimonials that tell the reader that you do exactly what you promise to do for your clients – and more.
A Word about Google 5 Star Ratings
If you have your business listed on Google and other search engines, you will want to make sure you have a process to encourage using it. And you must monitor your site religiously. This is not only to celebrate gathering those beautiful gold stars, but to respond to those who post, especially if you got a poor rating. Solving a problem for an unhappy customer is the best way to win them back and the online rating systems provide an opportune way to do that.
Acknowledge and respond online; contact the customer by phone immediately; find out what it takes to satisfy that client; then just do it. If the client is happy with the result, he or she might even consider posting a new rating based on their experience with your complaint resolution process. At least, you can make the request.
Catch Clients Saying Something Nice About You.
My favorite method is to do just that – catch a client saying something nice about me. When one does, I thank the individual and half-jokingly ask, "May I quote you on that?" We have a good laugh and then the client invariably says, "Sure!"
So I offer to write what I think was said and email it to the client for editing and approval before using it. In the same email, I ask what method I may use to identify the client as the one giving the testimonial, and offer a list of possibilities for them to check off. Which brings me to the next point…
Request Feedback on Your Services.
Virtually all on-line services request feedback by email following a service call. Why not you? When you run workshops, sell a product, provide service calls, conduct consulting sessions, provide medical or esthetic services at your clinic or any other times when you are already in contact with a client, ask for feedback then. You can pick out tidbits from these surveys and print strings of feedback with quotation marks but with no individual credit. Head them up as "Feedback From Our Service Calls" or something similar. Or ask for permission to quote the client when there is an especially good one.
Always Make it Easy for a Client to Give you a Testimonial.
The above are two examples of this. Offer to write what you heard them say with special emphasis on those things that are important for you to have in a testimonial. Or, take a short quote from a feedback sheet at a workshop or other meeting, or from a feedback survey following a service call.
Do Unto Others…
There are many opportunities to provide testimonials for your suppliers, some of whom might also be your clients or prospects. LinkedIn has been especially good for this. You have a choice of making Endorsements or Recommendations.
Endorsements are simply clicks to indicate which skills and talents your supplier or client has and which are counted on the client's profile page. While it's nice to rack up a large number of endorsements, it is also a more impersonal way to send a testimonial and has less value, especially because many people do this for people they don't know in an attempt to win favor.
Take some time, perhaps once a month, to choose a LinkedIn connection whose services you value and write them a Recommendation. On the connection's profile, click More and select Recommend. The Recommend Wizard will walk you through the rest of it. *
Did I hear someone say something about The Law of Attraction?!
*For more detailed instructions including how to request a Recommendation, Click here for the LinkedIn Help page. Then come on back here and check out the categories of articles on the right for other tips on challenges you may be having in your business.
© 2020 Mary Lou Gutscher, Success Mentor