Coaching
If you are using a coach already, but think there might be a better way, or if you are curious about how you might work with a coach and mentor, please call 780-908-0309 and speak with Mary Lou Gutscher directly, or request more information here: MaryLou@MagneticBusinessSolutions.com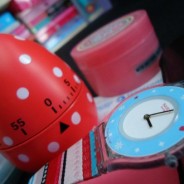 Once I had figured out what my Unique Ability might be, I realized why the day-to-day management of people and administrative processes had always been a challenge. That's why my first hire with two of my companies was a General Manager. In both cases, finding a GM was an accident. The first time was with my telemarketing business, unique from the run-of-the-mill boiler room model. We only worked with clients whose call lists were "warm". That is, lists of those they had either already done business with (former or current...
read more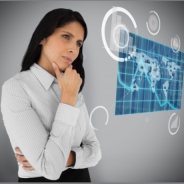 I've learned the hard way what works and what doesn't in sales. Once in a while, I luck onto a process, a mindset, a bit of insight that seems to work magic. Does that mean that I make a sale 100% of the time? Not by a long shot. But with this process, when I do make a sale, I keep my clients for a much longer time than otherwise. Why is that? Because when a prospective client is willing to share enough information for me to offer this as a solution, they have already come to know, like and trust me enough to entertain the suggestion that...
read more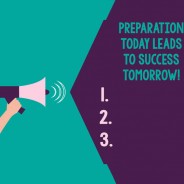 The other day, as I was preparing to head out to the KVR trail for a stress-relieving hike, I saw a neighbour fiddling with something under the hood of her car. I asked if she needed any help, but she was almost finished what she was doing. She closed the hood, cleaned off her headlights, then turned to me and said, "I fixed it! I fixed my car myself, without the help of a man!" Then with a grin and with a spring in her step, she headed back to her condo. This is not about male/female roles but about the excitement we feel as we tackle new...
read more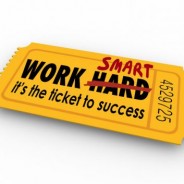 What is your Productivity Plan?  Over the years, I've had some inspiring, brilliantly satirical quotes tacked to my office walls. This was one of my favorites as like all entrepreneurs I was facing that intimate relationship with the end of the month with payroll and a stack of other expenses to be paid before I could take anything home myself. "All you have to do to run a successful business is to sell something for more than it costs you to produce it. (That and a million other small details, but who's counting.)"  –...
read more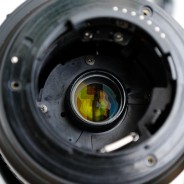 Regardless of what stage your business is at, we design our coaching program around you. Whether you are: • starting up a new business • getting serious about a change in direction • identifying a new marketing or packaging strategy • looking for a mentor or some help establishing a good succession plan • beefing up your business model to prepare for an eventual sale of your company Whatever the issue, our Clear Vision Strategy Session™ will help bring clarity to the situation and make it easy to see where to focus attention for...
read more