How Well Do You Know Your Client?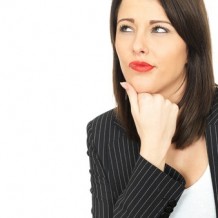 Your success in business depends on you being able to clearly identify who your Ideal Client is and to capture their attention with your marketing. In a broad sense, this means that your products and services, articles you publish, advertising you do, networking you participate in and the content of your website and social media will address the main wants, needs and pain points of your Ideal Client audience.
Your marketing works, at least to a degree, because your business is holding its own, even thriving. But once a prospect becomes a client, how much do you really know about them?
In the financial industry, there is a "Know Your Client" (KYC) Rule. Before recommending a financial plan for you, your advisor must ask you these questions:
Age, marital status and number of dependants
Occupation, income and net worth
Risk tolerance and investment objectives
Investment time horizon and investment knowledge and experience
In the health care industry, your practitioner will ask you:
Where does it hurt and for how long
What happened to cause your discomfort
Your medical history and in some cases that of your parents and siblings
Your lifestyle activities
What medications and/or supplements you take regularly
All this is to ensure that these professionals are not merely treating symptoms and that their diagnosis and prognosis is not made out of context of who you are as an individual. In other words, better client service.
DEVELOP YOUR OWN "KNOW YOUR CLIENT" RULE
What could be possible in your business if you developed your own "Know Your Client" Rule? Use your creativity and your strategic judgement in creating your unique KYC process. In addition to a Client Feedback process, you might go beyond that and ask for more personal information to help you serve them better and super-charge your own marketing at the same time.
Here are a few ideas that other business owners have used with some success:
What prompted you to contact our company and do business with us? (More effective marketing copy and targeted networking and referral generation)
When is your birthday? (Birthday greetings as an extra client service surprise)
What do you like to do for entertainment? (Random thank you gift cards)
What business or social groups do you belong to? (Potential sources of referrals and places to target your marketing; opportunities for clients to invite their contacts to an open house or offer them great specials)
What social media do you participate in? (Build an on-line community of clients)
SEND ME YOUR IDEAS
Write to me at MaryLou@MagneticBusinessSolutions.com with some of the questions you might ask to enhance your marketing and customer service and watch for your ideas to show up in a future article.
Meanwhile, have fun getting to know your clients better!