Avoid Inventory Shortages During Cash-Tight Periods – 2020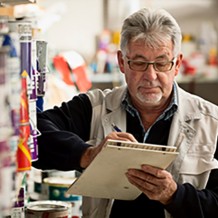 One of the biggest challenges for companies in an uncertain economy is the ability to finance inventory. Let's face it, right now sales are as unpredictable as they can be.
The danger in under-stocking though, particularly if your business increases seasonally, such as after the holiday season or during the Christmas buying fever, is that customers will not wait for you to restock, but will simply go elsewhere to get their shopping done.
To avoid this problem, and continue to sell during high season, you will need some thinking outside the box.
Inventory Strategies And Considerations
Arrange consignment purchasing wherever possible. That might sound far-fetched for some businesses, but you won't know until you try. You could produce some surprising results just by making some phone calls to suppliers to assure them that you are here to stay.  Remember, they may be sitting with overstocked inventory and might even offer better prices than normal.
Negotiate inventory buy-back terms. Many suppliers are willing to buy back unsold stock with a re-stocking charge. In such cases,  you will have to do careful calculations to determine the value of having stock to sell at retail prices with the potential restocking costs of any remaining inventory you want to return at the end of your cycle. Returns policies will vary by company. In one case I found that suppliers could charge as little as a 5% plus shipping restocking charge if returned within 30 days.
Make sure you have sufficient on-demand inventory throughout the year. When you keep good records, you will be able to determine your normal ebb and flow of traffic and order accordingly. Check out this article on Financing Business Growth for where to find the money to do this.
Where possible, have orders shipped directly from your suppliers pre-paid. Amazon.com and other web-based sales agencies are examples of this type of ordering. Of course, it depends on whether you are using web-based marketing or have an on demand retail operation.
Check delivery time frames. Many distributors require orders to be placed way ahead of time in order to guarantee delivery. But they may be open to spreading the delivery dates, and the subsequent billing dates according to a negotiated schedule, rather than all at once. Talk with them, (don't just email) to see what you can negotiate. Then send reminders to be sure they stick to the agreed schedule.
Compare the potential profit from having sufficient stock with the cost of having a huge clearance sale. Better to have too much available with a small risk of selling at or below cost later on, than to miss out on the 45 to 60% margins you could command on the items you do sell. And the trust and reputation with your customers and clients is priceless, so don't risk losing them to the competition.
Collaborate with other similar retailers/wholesalers both for buying and selling excess stock. What sells in one location or type of store, might not sell in another. Chain stores exchange stock; why not you? This is a key component in collaboration without direct ownership and worth your time and energy to find ways to do this during high season as well as to drive more traffic during low season.
Be confident in your ability to solve problems and excel throughout the year. You can do it!
Call me if you would like a quick brainstorming call on this and other aspects of your business. I love seeing businesses grow!
~ Mary Lou
780-908-0309
© 2020 Mary Lou Gutscher, Success Mentor