The Power of Vision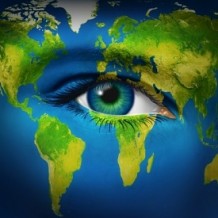 I have been reading the excellent book, Full Steam Ahead, by Ken Blanchard and Jesse Lyn Stoner.  It's written as a parable on developing a compelling vision, not just for your business, but for your personal life and family, too.  And as with all Ken Blanchard books, it's short and to the point.
It's no surprise that if you don't know where you're going, any direction will do. A vision and clear sense of direction is what allows you to live a life "on purpose".  What Blanchard and Stoner teach is how to create a vision that motivates and that is powerful enough to unleash the power and potential within each one of us. They focus on three key parts of a vision:
1.       Significant purpose
Your purpose is bigger than yourself, bigger than your business and bigger than any single achievement. It's the contribution you make toward creating a better world.
2.       A Picture of the Future
The picture of the future is the image of how the world will be different once your significant purpose is achieved.  That's the image you want to create and get excited about. All those people you help by doing what you do and being who you are, and the ripple effect that has on others.
3.       Clear Values
Clear values are those things that you and your team use to guide decision making.  And they need to be prioritized so that decisions can be evaluated when there is a conflict of values.  For example, a potential client may want to do business with you, but wants you to participate in a scam in order to do so.  To choose not to work with that client puts the value of integrity higher than the value of making profits.
Some of the compelling vision statements that resonated with me in the book included "we are ladies and gentlemen serving ladies and gentlemen" (Ritz Carlton), "a computer on every desk" (Steve Jobs), and "to keep the same smiles on people's faces when they leave the park that they had when they entered six, eight, or twelve hours earlier" (Disney).
If you have a chance to read Full Steam Ahead yourself, I would sure love to hear your feedback on the book.
Happy reading!