The Magic of Data Mining… for Entrepreneurs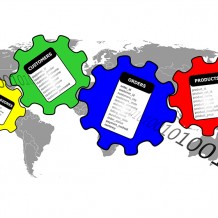 Data mining is big business for big companies, but wouldn't you like to know how you – as an entrepreneur – can get started on mining your data for valuable information – and reap the same rewards?
All great databases start with the same critical ingredients. But the magic lives in the process of mining – how, when, where, and what you do with the data that lies within is the key.
In this one-day workshop, we'll cover how to set up a simple, yet effective, database regardless of which software you use or choose. And, once you've set it up, we'll share the secrets of how you can 'mine' it to generate more profit than ever before.
What You Will Learn in this Workshop:
• What information to track and how to retrieve it.
• Ranking your contacts so you're always working with the best prospects at any time.
• Follow-up strategies that make your contacts happy and never feel intrusive.
• Keeping in touch with your contacts so you're always front of mind when they need services like yours.
• How to send emails to groups of people without violating their privacy.
AND, you will have completed a simple, 30-day action plan to keep your activities on track and your 2013 goals in sight.
What Is It Worth To Generate More Profit Than Ever Before?
Call 780-908-0309 for more information.