Success Begins with Clear Goals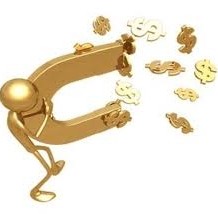 Something that is innate to humans, and particularly strong in entrepreneurs, is a desire to be successful.  However we decide to define success for ourselves – whether it's time with loved ones, a certain income level, good health or a sense of well-being – success is really about setting and achieving goals.  Each of us does this charting of the future, whether we use a specific process like those taught in seminars and books, or simply by "wishing" for something. The extent to which we have achieved the success we desire in life and business is a reflection of how consciously and purposefully we have set our goals and how courageously we have attempted to achieve them.
If you are ready for the success you have envisioned, it may be time to set bolder goals.  And take it, one step at a time, doing whatever it takes to achieve them.