Practice Your Networking Flip Flop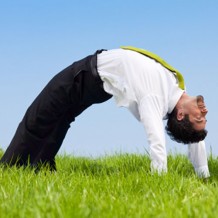 It's inevitable when you're at a networking event that the person you've just been introduced to will ask you "So… what do you ?" Why not practice a very brief, vague response and then Flip Flop by asking "What about you?"
Ask strategic questions to qualify this person as a potential referral buddy, advisor or client before talking about yourself. Then tailor your information to show how your services fit with their clients, solve their challenges, or add value to them and their relationships.
It takes practice to become a referral magnet.That's why we host a monthly meet-up for our clients for the sole purpose of helping practice your networking skills.
Contact us for more information or call 780-908-0309 about this workshop.