No Need to Boil the Ocean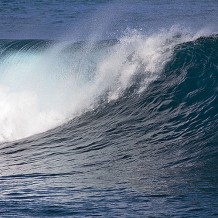 How many times has this happened to you? You meet someone at a business event and after the initial exchange of information you ask a question to determine if you could mutually benefit each other's clients:
"What type of clients do you work with?"
The answer comes back "Anyone who can write a check that doesn't bounce!"
You laugh, but how seriously do you take that person? And how likely are you to refer clients to them? More importantly, how often has your own response been fuzzy when asked a similar question or when asked to introduce yourself? If you'll do business with anyone, you might as well be trying to boil the ocean. It's much more effective to just scoop out the water you need and put it on the stove.
To solve this problem requires a three-step process:
1) Identify your specific target market – your ideal client profile;
2) Discover the specific problem these ideal clients have and that you can solve for them; and
3) Clearly articulate what makes you unique in your industry.
Not only will you become more referrable, but you will essentially eliminate all competition for your business as you learn to use these concepts in all your marketing efforts.
Would you like that – to have no competition out there? Well, one way to measure whether you've reached that pinnacle is to look at how often you are asked to speak, or to write an article, and even more importantly, what percentage of your business comes from referrals.
As a business owner, you strive to continuously improve in all aspects of your business. If this is one area you'd like to beef up, I'd be happy to send you a complimentary copy of our Ideal Client Profile Worksheet. Simply email me by clicking on my email address below, include your name and phone number in the email, and copy and paste this phrase into the subject line:
A request for your Ideal Client Profile Worksheet
Click here to send your request:
marylou@magneticbusinesssolutions.com