Make Your Next Networking Event a Profitable One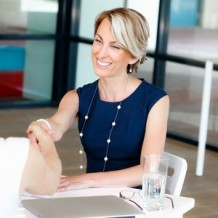 For years now, over 88% of my business has come from networking and referrals. In fact last year, that was where 100% of my business came from.
From my experience and observation over the years, I've found that networking is the absolute best low-cost marketing strategy out there, bar none. You might say, "Sure. Sure. But what about social media?" And I would say, "That's just a digital form of networking but instead of real smiles, you use emoticons, and instead of real hugs, you have to make up another icon like this, – (((You)))
So, since it's so important to be good at networking to grow your business, let's make it more profitable and effective for you by following these simple tips.
Make Your Networking Purposeful. Set goals and write them down for each networking event you attend, including the people you want to "touch" while there, those you might want to meet, and skills you want to practice and improve.
Take Business Cards, a Pen and a Date Book. Never, never go anywhere without business cards, and take lots of them with you to the event. Although the goal is not to give out a ton of cards, but to meet and share information with people while there, not having a business card when requested leaves a poor impression of you in the eyes of those you meet. The pen is for writing notes on the back of business cards about your conversations, and a date book whether in paper form or digital is to set and confirm appointments to follow up with those you want to get to know better.
Review Your Performance After Each Event. This is a great form of self-learning in any situation in your life or business. And that's why I suggest that you write down your goals beforehand. A scratch pad, your Smart Phone or a napkin will do for the exercise, and you can do it in the car before going in to the event if you forget to do it before you leave the office.
And if you'd like a copy of my Purposeful Networking Worksheet, please email me at MaryLou@MagneticBusinessSolutions.com
Meanwhile, Happy Networking!
© 2016 Mary Lou Gutscher, Business Accelerator
780-908-0309
Helping you generate cash flow faster, more steadily and more profitably than ever before.