I'm Curious. Do Entrepreneurs Really Take Vacations?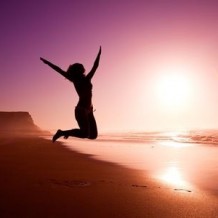 Your business is an extension of you. And it goes with you wherever you go. Even on vacation, you always have your eye open for an idea that will make your business better. Even when you aren't specifically concentrating on it, your mind is solving problems, generating concepts, imagining what could be possible if you applied this new idea.
Given that, it does not seem possible for an entrepreneur to take just a vacation and shut everything off while you are away. Yet, it's important to take frequent breaks – not because you are exhausted. That's waiting too long. But pre-planned for several times a year when you can leave the office and not check email or take business calls for a stretch.
Perhaps counterintuitively, these breaks actually energize you and bring you back after a week or two away with a clear head and focused plans.
And since you are successful at running your business, I'm curious how you handle this vacation challenge.
HERE'S MY REQUEST TO YOU
Please take a couple of minutes and email me a few tips on how you manage to get away from it all when you vacation.
Do you set aside time during a vacation to check in? Or do you have someone else to keep things going so you don't even have to answer your phone? Do you take your computer or leave it at home? How frequently do you get away each year?
I'll publish some of the best ideas in an upcoming article.
Here's where you can reach me: MaryLou@MagneticBusinessSolutions.com
Thank you in advance for your suggestions.
Oh. And Happy Vacationing!