Ghosts and Goblins and Things That Go Bump in the Night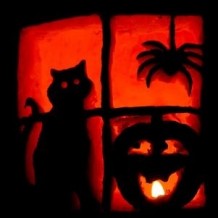 8 THINGS THAT KEEP BUSINESS OWNERS AWAKE AT NIGHT
The End of the Month. Entrepreneurs have an intimate relationship with the end of the month. Payroll, office rent, your own mortgage payments, overdue accounts. Plan your cash-flow as well as your sales, expenses and receivables and track them in a way that you can keep a handle on them. You'll see where your blind spots are and learn to account for them in advance, instead of scrambling at month end.
Tax Audits. Turn that over to your accountant. Accountants know how to deal with the tax department and will act as mediators. Saves you a lot of headaches.
Cash Flow. This is repetition, but it's worth it. Make regular cash-flow projections and compare your actuals to your plans. This is one aspect of business that you will want to be able to access daily if need be, so set it up that way from the beginning. Your bookkeeper or accountant can show you how.
Employee Absenteeism. Find out the causes. Are they really sick or is the stress at work overwhelming? Brainstorm with employees what to do about it. If it's chronic, speak with the employee about how they can improve their attendance, and then review progress with them. In a tight market, replacement staff may be hard to find so make your company a more collaborative workplace with strategies to fully engage your employees. You'll quickly see improvements in productivity and in the amount of fun employees have at work while still getting the job done well and on time. Check out WestJet for examples of how to do that.
Paper Work. Delegate. Develop a reporting system so you can make sure nothing major falls between the cracks.
Suppliers That Don't Deliver on Time. Competition is stiff in almost any industry. Start by negotiating in your contracts a bonus for early delivery and a penalty for late delivery. If that doesn't work, find another supplier. Ask your network of business people to recommend someone they trust and check out performance ratings on the internet.
Taxes. Period. Although taxes are a pain, Canada is in a much better position in terms of the overall tax burden on businesses than most countries in the world. Pay your payroll taxes and your GST/HST on time. You've collected the money and it's not yours. Tax violations of this type are serious so make sure you're on top of it.
Red Tape. Avoid it whenever you can. Delegate whatever drives you crazy – at least to the point where only you can finalize the transaction. There are people who actually love doing that kind of work.