Flaky is Only Good in Pastry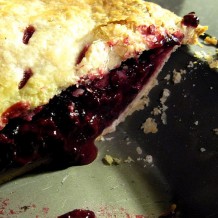 Every industry has its business flakes. You know the people. They don't return your phone calls, no matter how ready to buy you are. They make appointments and don't show up. Or they show up, but never follow up with the estimate.
You're left wondering: How on earth do they make a living?
It's no surprise that you'll find such behavior uncalled for, and often arrogant, offensive and rude. But are you sure your business is not guilty of letting the service side slip? If you've ever said 'yes' before you realized you're totally overburdened, stressed out or have taken on one too many things… you'll realize that's when the balls start to drop. So why not acknowledge that and do something about it?
Here are 5 tips to get you started on developing a customer service strategy that won't brand you as a flake:
1) Follow Up – Regardless
People will get it if you say no, sorry I can't do that, I can't meet this week or I can't start that project for another two weeks. You can even earn brownie points by returning a call to say that a project is outside of your business focus or too far from your community. (If you're too busy, it actually makes you look more successful and you have to love that optic.) And if you can offer an alternative suggestion or solution, you'll be remembered as providing value – for a simple phone call.
2) Respect your own limitations
The minute you set more realistic expectations for yourself you will find you're able to commit, produce the results and follow through on your word. Remember the adage to under promise and over deliver. That goes for your time as well as your customer service philosophy.
3) Communicate
Whether it's your turnaround time for returning a call, or being firm about when you allot time for meetings vs work, clients, team time etc., honesty works. They'll know what they can expect and how to deal with you.
4) Tit for tat
There's no harm in telling customers how you like to conduct yourself and the type of behaviour you expect from them in return. If customers don't respect you or let you down, you don't have to continue to deal with them.
5) Ask for feedback
Once you've completed the work, why not ask whether your service met their expectations? You can leave them with a comment card that not only rates your workmanship, but your timeliness, professionalism and communication.
You'll be surprised just how far these simple strategies can carry your business – particularly if you're in a field that's noted for its lack of responsiveness. Customer referrals are your best and easiest form of marketing. And with the advent of Twitter and Facebook as primary venues of customer feedback and referral sharing, you'll be ahead of the pack. Before you know it, your brand will be "liked", "tweeted" and "shared" with new prospective customers.