Double Your Referrals in 30 Days. Guaranteed.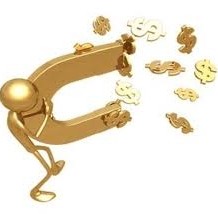 This one-day workshop will help you identify your ideal prospect and learn how to clearly communicate that to others who could refer you to good potential clients. You'll walk away with more confidence, new contacts, and a one-page plan to help you double your referral business within 30 days.
The definition of marketing can mean many things to many people. Some business owners use a shotgun approach with expensive advertising and brochures, hoping to attract customers through clever words and images alone. The agencies, designers and printers are happy to have their business, but more often than not, they produce little or no measurable result.
Hope and prayer will not create the relationships that lead to a steady flow of profitable business.
The secret to a profitable business is this:
You can build a steady stream of quality referrals with almost no advertising at all. That's because a referral-based marketing plan is about creating, nurturing and adding value to your client relationships.
What you will learn in this workshop:
• Why asking for referrals is good for you and for your clients
• How to clearly state what you're looking for
• How to use the multiplier effect
• Who to ask for referrals
• When to ask for referrals
• How to ask for and get highly qualified referrals
AND you will have completed a one-page plan for doubling your referrals in just 30 days!
Call 780-908-0309 for more information.