Are Inappropriate Clients Holding You Back?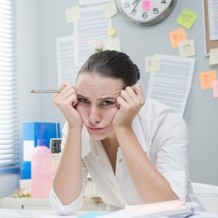 If you feel that your business is all over the map and out of focus, it might be suffering from a syndrome that afflicts many small businesses…
It's the ailment of working with less-than-ideal clients.
The wrong clients are those that are less profitable, frequently waste your time, and constantly complain. They sap your energy and take you away from those clients who energize you and make it a joy to do business.
The result is a poorer bottom line than you hoped for with the amount of work you have to do to keep them happy.
Ideal clients, on the other hand:
Find value in your product or service;
Pay you a fair price that allows you to make a good profit;
Provide Testimonials; and
Refer you to other potential clients.
They also respect your opinion on what works best for them and provide feedback that helps you stay ahead of the competition in the products and services you offer.
THE SOLUTION
Qualify your prospects by comparing them to your best clients. The simplest way to do that is to create your Ideal Client Profile.
Make a list of your 10 best clients.
Create a demographic and psychographic description of each of them.
Select those characteristics that they have in common.
Create an Ideal Client Profile with that information.
If you are speaking with someone who does not fit pretty closely the profile you've created, don't be afraid to say that it's not a good fit. Then refer that person to an associate who specializes in working with that kind of client. It's a win-win-win proposition. You free up your time to focus on recruiting more great clients; the former prospect is well-served by you being honest, and your business associate receives a good referral.
You can't beat that.
As a bonus, just Click here to receive a free Ideal Client Profile Worksheet. Just enter the words 'Client Profile' in the subject line.