Working With the Wrong Clients?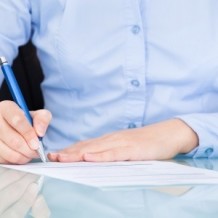 How quickly can you answer this question: "What type of clients do you work with?" Hurry now… your ultimate success depends on being able to clearly and quickly articulate what you do and what type of companies or individuals you can benefit.
If you feel that your business is all over the map and not focused, it might be suffering from a syndrome that afflicts many small businesses… it's the ailment of working with less-than-ideal clients – or more to the point – the wrong clients.
The wrong clients are those that are less profitable, regularly waste your time, and constantly complain – and leave you discouraged, stagnant and unfulfilled.
Ideal clients, on the other hand:
Find value in your product or service; • Pay you a fair price that allows you to make a good profit; and • Refer you to other potential customers.
As a reminder, your marketing plan should be based on a simple, four-step process:
Identify your specific target market (including profiling your ideal client). 2. Discover the specific problem(s) these clients have in common. 3. Develop your product or service to solve the specific problem(s). 4. Articulate and promote what makes your business unique (in your industry, territory, etc.).
Click here to receive your free Ideal Client Profile Worksheet. Just enter the words 'Client Profile' in the subject line.
Here's the catch. Your Ideal Client Profile will change and evolve over time. That's why it's important to track where your business comes from and look at what your best clients have in common from time to time.
A good coach can help you identify not only your best clients (hint: they are not always the big spenders, especially if they need a "Deal" each time they buy from you), but help you clearly describe how you are different from any other supplier out there. Being one of a kind amongst a group of Ideal Prospects means that you can attract the ones you want and there will be not competition.
To your business health!