Thinking of Selling Your Business Some Day?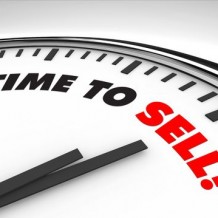 Part of your vision for your business is likely that you will sell it at some point in the future.
Rather than hoping and praying that it will be a real windfall for you, there is something you can do right now to help make it worth as much as possible when the time comes to sell.
VALUING YOUR BUSINESS
You can hire an expert to value your business, and that will give you some idea of what it might be worth. In the process, you will likely get feedback on what you could do to increase its potential value over the next 5 or more years.  In fact, though, the selling price will be exactly the amount and terms that a buyer is willing to pay, and you are willing to accept at the time you are willing to sell. No other measure matters in the end.
ONE SIMPLE QUESTION GETS THE BALL ROLLING
Let's say that you hope to sell your business for $10 million. Ask yourself this question: "If I were to pay $10 million for this business, what would I expect in return for my money?"
Think about it.
What sort of sales and profits would you expect the business to be earning? What staff would you want to keep to maintain continuity and support profitability? What about equipment, inventory, intellectual property, the client list, culture, processes and systems, and the reputation of the company in the marketplace? How will this business tie in with your existing portfolio of assets? What role will you play in the business – investor or active manager?
Be honest with yourself now. Where does your company stand in comparison to that future $10 million company?
WHO WILL BUY IT?
Then ask yourself what might be the most likely profile of a potential buyer. Will it be a competitor looking to expand through acquisition? How about an employee buyout, and if that, then should you be already offering shares in the business to your team? How effective would a business broker be in getting you a good price? And if you can't sell for a decent return on your investment, what then? Will you shut it down? Sell off the assets? Keep at it until your drop?
YOU'VE GOT THE IDEA…
Now run with it. Create a whole new business plan with a clear vision of what it will take to grow your business to that desired size and scope. Take courses on the subject. Rub shoulders with others who've been there, done that, and learn from them. Hire someone to help you put your plan together, if the task seems too daunting with everything else you have on your plate right now.
HIRE A PROFESSIONAL…
… to help you put all that together without all the hair-pulling, steep curve learning and procrastination that normally accompany the process;
…  with business experience, coaching support and  a team of professionals to bring to the table;
… who will allow you to focus on your own unique abilities and help you find the people and processes you need to make the other parts of your business run more smoothly;
… and to put in place those systems that will improve your bottom line, so you can take the salary you deserve, earn profits for yourself and your business growth, and make your business an asset worth purchasing when the time comes to sell.
Give me a call or drop me a text, if you think I might help. ~ Mary Lou Gutscher
© 2016 Mary Lou Gutscher, Business Accelerator
780-908-0309
Helping you generate cash flow faster, more steadily and more profitably than ever before.