Credibility: The Sustainability Challenge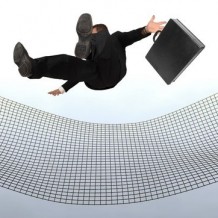 It can be hard work building credibility as an entrepreneur.  And sometimes it can be lost in an instant with poor judgement.
Just think of Lance Armstrong and Bill Cosby, both of whom will likely never regain the confidence of their fans. Even Martha Stewart and Conrad Black have a continuing struggle to recover and rebuild their reputations after serving jail time for their "one giant step over the line" actions.
While there are notable disasters among public figures, the good news is that it is easier to keep your reputation than you might think. Consistency pays off.
Here are a few tips to ensure that you never lose the credibility you have gained over time:
Continue to make professional development a way of life.  Continuous learning will keep you on the forefront of your industry and help you be a sought-after sage by your colleagues and customers.
Ask for feedback from your colleagues and customers.  They will tell you what they think if you ask.  But if you don't ask, they could fade away and you won't know why.  Cover your blind spots.
Remember that you are always, always, always the face of your business.  When you are driving your car, buying groceries, or walking in the park, imagine that anyone you meet is a customer.  Make that encounter a joyful and respectful one.
And make every day a great day!
© 2017 Mary Lou Gutscher, Business Accelerator
780-908-0309
Helping you generate cash flow faster, more steadily and more profitably than ever before.