Free Bonus – 90-Minute Mentoring Session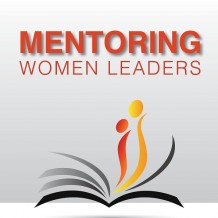 Please help me make Mentoring Women Leaders a national best seller, and you will receive a free bonus easily worth ten times the price you pay for each book you buy during our official launch week October 19 to 23.
That's right!
For the small price of only $18.99 US ($27.72 US including shipping), you not only receive a one-of-a-kind book – the first mentorship book in Canada written for women in business by 25 women business leaders, each with a special message to help you Plan Your Business, Grow Your Business and Grow Yourself – but your bonus is a free registration to a 90-minute mentoring session featuring not just one, but three of the book's authors.
And I am thrilled to be one of the authors!
MAKING IT EASY FOR YOU
And I'll make it easy for you. You don't even have to go online to order your books. Simply email or call me and I'll take care of everything for you. BUT DO IT NOW!
Just hit reply and say "I'm interested!" Include your phone number, and I'll call you to set it all up. Easy , Breezy.
You'll be so glad you did.