Fighting Fires Again This Week?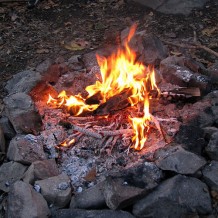 When you get caught up in the daily life of running a business, it's easy to miss the forest for the trees. Not that you have a choice! You're fighting fires – you have a ticked -off customer, the website just went down, your assistant called in sick, the accountant is coming tomorrow and the books are in a shambles. All normal.
Still, every month or so it's nice to take a step back, look at how far you've come, review your critical systems and see what opportunities you might be missing when you're overwhelmed with day-to-day activities.
Taking more time to work on your business instead of just in it, is crucial to the future of your business and the achievement of your purpose. And it's easiest to accomplish when you remove yourself from your regular environment and work with a coach, mentor or trainer to review, set goals, re-prioritize and focus on your future and how to create it.
So what do you need? A coach? A mentor? A trainer? Here's the difference, in a nutshell:
1) Coach
One who helps you set goals and chart paths to achieve them; recommends programs to build on your strengths and holds you accountable.
2) Mentor
One who shares wisdom gained through years of experience, learning and observation; and who helps you avoid costly mistakes as you grow your business.
3) Trainer
One who teaches specific steps to take to develop a particular skill.
Our programs encompass all three – coaching, mentoring and training – to help you market and build your business more quickly, more easily and more profitably. And… you'll know you have a real champion at your back.
If you are using a coach already, but think there might be a better way, or if you are curious about how you might work with a Full Spectrum Business Accelerator Coach, please call me at 780-908-0309 or request more information here: marylou@magneticbusinesssolutions.com
Don't let fire-fighting or your personality get in the way of healthy revenue growth!