Your 15-second Magnetic Introduction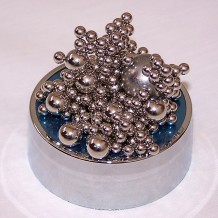 You do so many things for so many clients! How do you get it all across in 15 seconds?! If you've ever met someone and tripped over your words when they ask you 'what you do', this workshop is for you!
This one-day workshop will introduce you to a whole new way to talk about your products and services – magnetically! You'll be able to describe your services with laser-like precision in a way that's targetted to the person you're speaking with.
What You Will Learn in This Workshop:
• The difference between "telling" and "selling".
• How to win instant trust with the people you meet at networking events or casual meetings.
• How to identify the wants, needs and 'pain points' of clients and prospects and how to position your business as the solution they've been looking for.
• How to describe your services in a way that makes people say "I know someone who needs that!" so that you rarely ever have to ask.
• How to turn your successful client relationship 'stories' into testimonials.
• You'll practice new skills in a safe and welcoming environment and, you'll come away with a written marketing plan before you leave that you'll be able to implement immediately!
You Only Get One Chance to Make a Great First Impression   
We'll help you polish your first impression and make sure that you're able to fine tune it on the fly. Your networking results will blossom!
Call 780-908-0309 for more information.