Create Raving Fans – Make it Happen!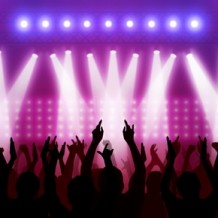 We all want raving fans who send lots of referrals our way – referrals who just want to know where to sign to do business with us. Sound like a dream? Well, even a dream requires action to make it a reality.
To create raving fans, first, you must provide high value and measurable results for your clients so they become true believers in what you do for them and how you do it. When they reach that stage, they truly want to help you and, more importantly, help their friends and acquaintances to benefit from working with you. But if you leave it up to them to do that on their own, it becomes a to-do on their lists, and you know what happens to to-do lists. They often do not get done and eventually fade away.
IT'S YOUR JOB TO HELP
It's up to you to help them feel good about themselves, and about you, and to acknowledge that to others. So make this process a habit in your business. When you do, you offer your clients the opportunity to express their gratitude, get any problems fixed, and win the admiration of their colleagues by referring them to outstanding service providers like you!
ASK YOUR CLIENTS WHAT THEY THINK OF YOU
If you're not sure whether you are providing that level of service – ask your clients! In fact, even if you are sure, this is still a good plan. You can ask your clients informally in conversation; or with satisfaction surveys in person, at a workshop, on line, or on the phone. I highly recommend a two-way conversation over an email survey. Your success rate will soar, and your opportunities for testimonials will increase exponentially.
Here are four good questions to ask:
"What do you like about our service?"
"What would you like to see changed?"
"What other products or services would you like to see made available?" and finally,
"Who else do you know who might appreciate knowing about our services?"
For more help with client feedback strategies, call, text or email me any time. 780-908-0309 or MaryLou@MagneticBusinessSolutions.com
~ Mary Lou