Are You Missing Out on LinkedIn Networking?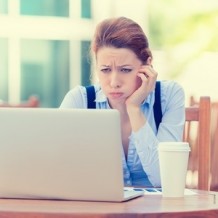 LinkedIn is the best free social media platform for expanding your network of business connections, bar none. But if you are a newbie or, like myself, have a fear of getting lost in the social media clouds, here are the basics for tapping into this huge source of contacts for your business.
To go beyond these basics, training and coaching from a LinkedIn expert may be required and I'd be happy to refer you to the best available, on request.
BE STRATEGIC
First, identify your Ideal Client Profile and the profiles of those professionals who serve the same types of clients so you know what kind of LinkedIn connections to make. Then apply this simple process for expanding your professional network on LinkedIn.
Create your LinkedIn profile using a professional photo and by including as much of your current and past information as you can, keeping in mind the key words that a person might search for in looking for someone in your profession. Then, start building your connections right away. This can be done in two ways:
By responding to others who invite you to connect with them – in which case, all you have to do is accept their invitations; and
By inviting others to connect with you – in which case you will want a good reason to approach them. You may have already met them outside of LinkedIn. Or you want to meet them for the first time, in which case, you can request an introduction from a mutual connection on LinkedIn.
In either case, these simple steps will help you be consistent and get better results from the time you invest in Linked In.
Use standard messages that you can copy and paste to accept or invite connections on LinkedIn.
Include in your message some value added information – a free eBook or Report, for example, which can be retrieved by signing up for your email list.
Ask a specific question in your message that will, if they respond, open the door to develop the business relationship further. For example, if you are in the travel industry, you might ask "What is your biggest when booking a vacation?" Or if you are a corporate wellness consultant, you might ask "How do you prevent or reduce absenteeism caused by illness or injury?"
Personalize your message with at least their first name and any other information that makes the message more individualized. Then send it off after accepting their invitation or after they accept your invitation to connect.
As long as you allow messages to come directly to your inbox, you will know when someone messages you and you can go to your LinkedIn profile to respond right away. Otherwise, check for messages from your connections each time you log in, which should be at least once or twice a week until you get fully up to speed. Those who respond to you have the potential as prospects for your business and this process opens up a two-way communication to explore the relationship further.
The free version of LinkedIn provides options for messaging each other. It also keeps the stream of communications intact, unless you choose to delete them, so you have a record of your communications to date.
Make Linked in a powerful, purposeful business tool and you'll find the time spent to be worth it for expanding, building credibility and opening the door for business with potential clients and suppliers alike. Happy Networking!