And a Merry Christmas to All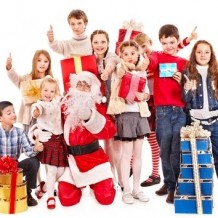 Wishing you the best of Christmas:
Celebrating – a great year just past and another biggie just around the corner.
Health and Happiness. And Hugs. Lots of Hugs!
Relationships – deep and lasting ones.
Interesting conversations.
Surprises – that delight you.
Trees – that glimmer and glow from the frost and the lights.
Music – the kind you can sing to, dance to, hum along to.
Acceptance – of all the love that's out there for you.
Sunshine – from the inside out. No matter the season.