Why Have a Business Plan Anyway?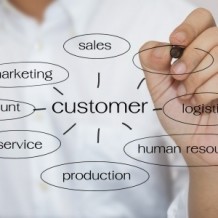 You likely wrote a business plan when you started this latest business venture. Now it's five years later and things are happening. You're surviving on sheer momentum. But some things are not working as well as you'd hoped.
Sales might be up but staff turn-over might be high which puts you in fire-fighting mode a lot of the time. Or you might have an incredible support team, but business is not coming in the door at the same rate and the overheads are making the end of the month panic time. You might have been letting a great idea brew in your head for a few years, like the development of an innovative product, but it's just not getting off the ground. Perhaps research is needed; patents; production facilities; distributors; licensing. It all takes time, attention and finances to move forward.
What to do? Take some time to clear out the cobwebs and get re-focused on the future of your business, not just the present. If you think your business can't operate without you for a few days while you work on it¸ then it is a sure sign that your first priority must be to figure out how to get a few days away from the action to think and plan.
FOUR RULES FOR CREATING A BUSINESS PLAN
It Does Not Have to Happen Overnight. If you haven't already surveyed your clients to find out what they want from you, then write that down as a step in your plan. The same goes for all those things you think you have to have in order before preparing a plan. Taking care of those "things" becomes part of your plan, and in the bigger picture context, they become more doable because of the connectedness of them to the rest of the plan.
Thinking Is Working. We get so busy that it's easy to believe that we have to be doing something all the time. Well, thinking is doing. The greatest inventions come from ideas, and ideas come through thinking. The best decisions are made when they are thought through and tested first in the mind.
Work with a Trusted Sounding Board. Share your initial thoughts with someone you trust to give you honest feedback, ask tough questions, and provide insights that you may have missed because you are too close to the matter. Better still if that person can help you create a schedule and an outline and hold you accountable to it. Speaking your thoughts out loud allows you to see them from a different perspective yourself.
Nothing is Cast in Stone. Get a draft down on paper for starters. It doesn't have to be pretty. Then cross reference those parts using spreadsheets for timing, staffing and delegation, and for cash-flow. As you implement your plans, you will learn things you could not know at the beginning. Opportunities will crop up that were unseen or simply not available at the time. Be flexible enough to take advantage of them and make adjustments as you go along.
Meanwhile, wherever you have choices to prioritize, use our simple Decision Making Matrix© to help you decide. Just pop me an email at MaryLou@MagneticBusinessSolutions.com with Decision Making Matrix in the subject line and I'd be happy to send you a copy.