Transition Business Coaching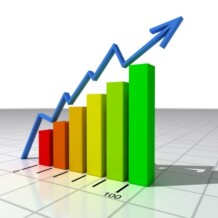 If you've ever thought you'd like to work ON your business instead of IN your business…
Our Transition Business Coaching program is for you. Led by a seasoned and serial entrepreneur, you'll join a small group of like-minded entrepreneurs in focusing on your business and your work-life balance – goals, strategies, action plans and more. It's like a bi-monthly boot camp for your business to create clarity in five key areas:
1) Create compelling customer value and experiences that give you a clear competitive advantage;
2) Market and promote your business more effectively in a crowded and cynical marketplace;
3) Attract, lead and retain a dedicated, top-performing team;
4) Improve profitability, now and for the long term;
5) Create a clear direction for the future of your business and a specific action plan to get there – six times a year.
Program Highlights
• One full coaching day every two months. You. Mary Lou. Your business. No interruptions.
• Each session, you'll come away with a written plan. Those ideas that are floating in your head will get onto paper so that they can be put into action.
• Small group size of like-minded entrepreneurs ensures your business needs are front-and-centre and your plans will receive instant peer feedback.
• Led by Mary Lou Gutscher – a seasoned business coach with more than 30 years of strategic business planning experience.
• Discover practical tools you'll use on a day-to-day basis such as breakthrough goals, kick-start action plans, time management analysis, frustration busters, business scorecards and more.
• Suitable for seasoned entrepreneurs who are seeking to take their business to the next level.
A three-year program is $7,500, paid in advance annual installments of $2,500. Your fee includes:
• Bi-monthly, six-hour group coaching sessions
• Practical take-away reference tools
• Continental breakfast and lunch
• Clear Vision Strategy Session , one-on-one with your coach, Mary Lou Gutscher.
Call now – 780-908-0309