How to Deal with a Setback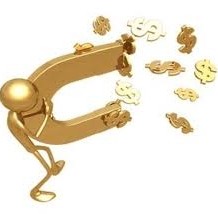 Failure is inevitable in business and in life.  We recognize in our hearts and minds that there is a light at the end of the tunnel, but what can we do when we are in the midst of it?
Look for the silver lining.  Try this. Write down 3 things that really backfired on you. Either you screwed up, or someone else caused you some pain and trouble. Now look at what you can be grateful for as a result of that experience. You'll find that many of the hard lessons are the most valuable ones.  Whatever the tough situation is now, there will be something positive that comes out at the end of it, such as personal growth.  We can take inspiration from others like Walt Disney and Thomas Edison, who had many great failures, but persisted and achieved their visions in the end.
Attitude trumps all.  Maintaining a positive attitude will always help us through a setback.  Entrepreneurs tend to believe that anything is possible and that we can reach untold heights. Use this innate mental state to help pull you through, and if you're struggling, connect with a friend with an optimistic attitude.  And know that "this too will pass".
And above all, decide to make it a great day!