Habits of Great Entrepreneurs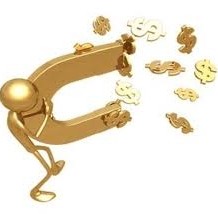 The makings of a great entrepreneur can be complex.  It's a combination of being able to solve problems, having passion, developing good processes, having something to prove, being thick-skinned, and working hard.  But here are a few habits of which you never want to lose sight.
Professional and personal improvement, for both yourself and your team members.  Always continue to strive to be better at what you are already good at and have fun developing skills and knowledge in other areas as well.  Don't forget that improvements in your personal life often transcend to your business.
Maintain your composure.  You are your business and how you act reflects the values and culture of your business.  Say please and thank you, show up on time, and be polite always.
Lead by example.  If you want people to take initiative, you need to show that you take initiative.  If you want your team members to have a good work ethic, you need to show you have one too.  Be the type of person you expect others to be. If you expect them to show initiative, it should be rewarded. People respond to positive feedback and to the opportunity to prove their ideas in the workplace.
Make it a great day!