Facebook for Business? Free or Frustrating?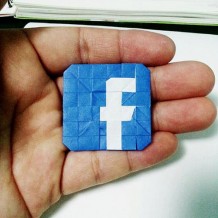 Although most of us started on Facebook to keep in touch with family and friends, it's also become the latest marketing craze to hit the business world.  There are all kinds of offers to make a mint on Facebook, but is it all it's cracked up to be?
If you've already got a personal Facebook page, you're a quick step away from creating a business Facebook page. Before you dive in, there are a few things to keep in mind. First and foremost, it won't work in a large industrial environment (like manufacturing or oil and gas) because your product or brand must be one that people would be happy to declare their personal affinity for in front of all their friends. So if you've passed that two sniff test, take a step back and understand what's involved in marketing through Facebook, since just putting up a page will not bring you a following.
• how will you build a following of customers to 'like' your page?
• why will customers 'like' your page?
• how will you keep your content moving and flowing?
• how much time are you prepared to spend on Facebook every day?
In terms of difficulty, it's easy to create a Facebook page. But the ongoing time commitment can be extreme and it should never be considered to be "Free". It can also be frustrating if you don't build a natural following easily.
A few months ago, I started a Facebook page and while I haven't put much effort into it yet, it seems to be gaining some traction. I'd be honoured if you 'liked' my page. And I'd be happy to return the favour if you leave your Facebook page in the comments!