Entrepreneurs Need To Stay Healthy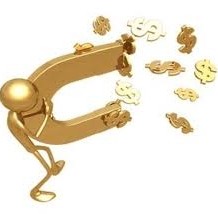 Life can be stressful for everyone, but when you are at the helm of an organization, stress can become a regular acquaintance.  Your customers and team rely on you, so it's important for you to stay healthy for the long run.  Here are a few things you can incorporate into your daily schedule to maximize your health and energy.
Go for a morning walk.  A brisk walk can help you clear your head and revitalize your body.  If you do it early in the morning, you will have started your day off right.  Even if you end up working late into the evening, that morning walk will help to reduce your stress.
Meditate.  Even ten minutes of meditation per day can have a positive effect on your mind and body and dramatically reduce stress.  And meditation can be done almost anywhere.
Eat well.  If you are the type of person who grabs junk food at lunch or supper because you are too busy to cook a proper meal, try preparing your meals in the morning and take them to work.  Or hire a company to prepare nutritious meals for you.  After a few days, you'll notice a big improvement in your energy level and peace of mind.
Make it a healthy day!