Boost Your Business by 20% in the Next Year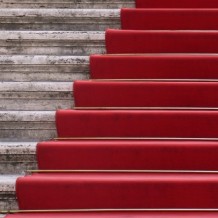 As we turn the calendar from one year to the next, have you achieved everything you intended to? Or, did you get a bit distracted from your goals with fire-fighting and distractions? In this one-day workshop, you can get thoughts and priorities organized so that this year can be the year you double your business. And, spend more quality time with family and friends!
In one day, we'll examine the biggest mistake business owners make that can prevent them from meeting their goals and learn how to avoid it.
What You Will Learn in This Workshop:
• The difference between goals and dreams.
• Why plans and strategies often fail… and how to avoid the traps that life sometimes set for us.
• How to break down a goal into the tasks that can make it come true.
• How the Law of Attraction is at work in your universe and how to tap into it.
• How to get more out of every day and therefore more out of life!
AND, you will have completed a simple, actionable plan for making this year the best year yet for your business!
What Is It Worth to Increase Your Business by 20%?
Call 780-908-0309 for more information.