A Mid-Summer Business Plan Adjustment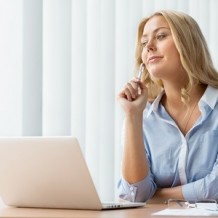 You did the right thing by reviewing your business plan at the beginning of the year. Now seven months have passed and it's time to take another look so you can make whatever adjustments are needed to finish the year on target.
Are profits what you expected them to be? If they are lower, what caused the dip in your bottom line and what can you do to reverse the trend? If they are higher, what caused the increase, and how can you capitalize on the opportunity to focus on that as a strategy going forward?
There's no need to write a full plan again, unless you are taking it to the bank. Just follow this quick check list to identify anything that may be off track, and write an addendum to your original plan.
Some possible places to look for clues:
Sales figures by product line: If you are not tracking sales by product line, you are missing crucial information about where to put your attention for pricing and/or product selection.
Cost of sales and the flip side of the coin – profit margins by product line: Make sure you know what your direct costs are for each product line. This is the information you need for determining which product lines to focus on. Cost of sales includes contract fees for sub-contracted revenue-generating services, salaries and other related costs applied directly to the manufacture and delivery of your products and services, and any costs related to the purchasing, storing and shipping of products.
Overhead expenses: Rent, insurance, utilities, supplies and the rest of the list of expenses that are there whether or not you sell anything – these are the costs to review and negotiate regularly with suppliers.
Wage costs also show up on your list of overhead expenses but employees form a special category, as far as I'm concerned. Being able to delegate to those who do their work better than you can so you are free to do work that only you can do, should be treated as an investment in business growth. So the review on this line item is more about productivity than about cash cost.
BIG PICTURE CHANGES
If your management reports do not provide you with the information you need to analyze your business, then it's time to sit down with your accountant to get your books set up properly as management decision-making tools.
And tell your accountant I sent you. After all, a good accountant makes your job and my job easier.